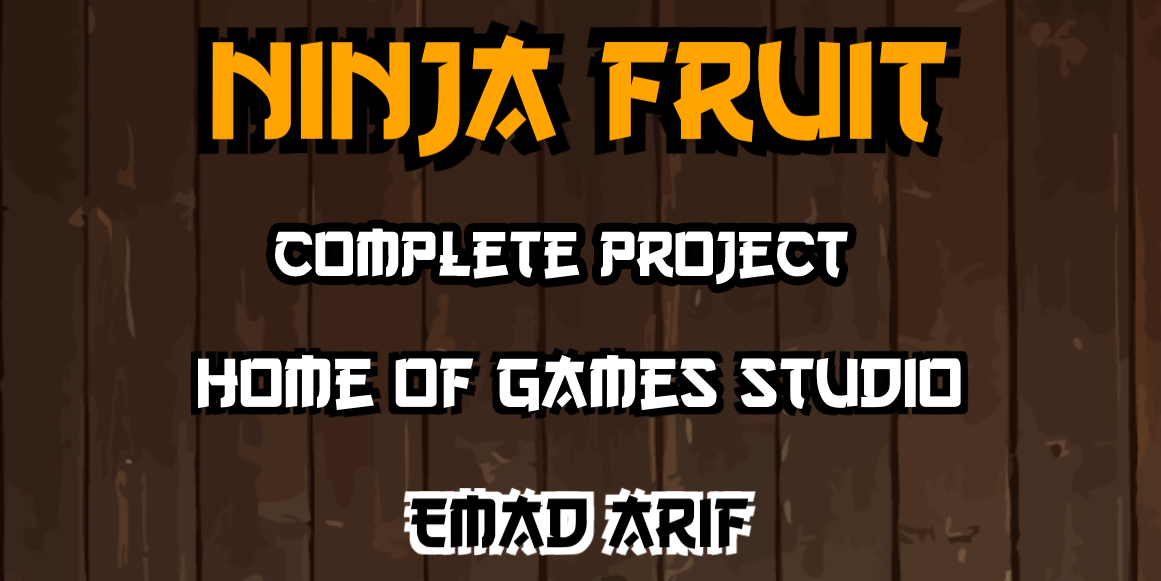 Ninja Fruit2D Project For Unity
A downloadable asset pack for Windows and Android
This Complete project of the game Ninja Fruit2D on the Unity engine.
Features:
>Integrated procurement process within the game shop system.
>Waves system.
>System Save Coins For Shop.
>System Cut Fruits.
Finally,it's completely Script For Making This Games On Unity5.
---
Credits:
1 - Sprites
2 - Sounds & Music
3 - Fonts
This project was based on a Unity Version 5.1.2f1.
Contact Us -: homeofgamesnews@gmail.com
Install instructions
English.
instructions:
1 - You Need To Get Unity 5 Engine.
2 - Open Engine And Drag the Package On There.
3 - Enjoy.
عربي.
تعليمات:
1- تحتاج الحصول على محرك Unity 5.1.2f1.
2 - قم بفتح المحرك و اسحب الباكيج اليه.
3 - إستمتع.